← See all posts
Breakfast: Eggs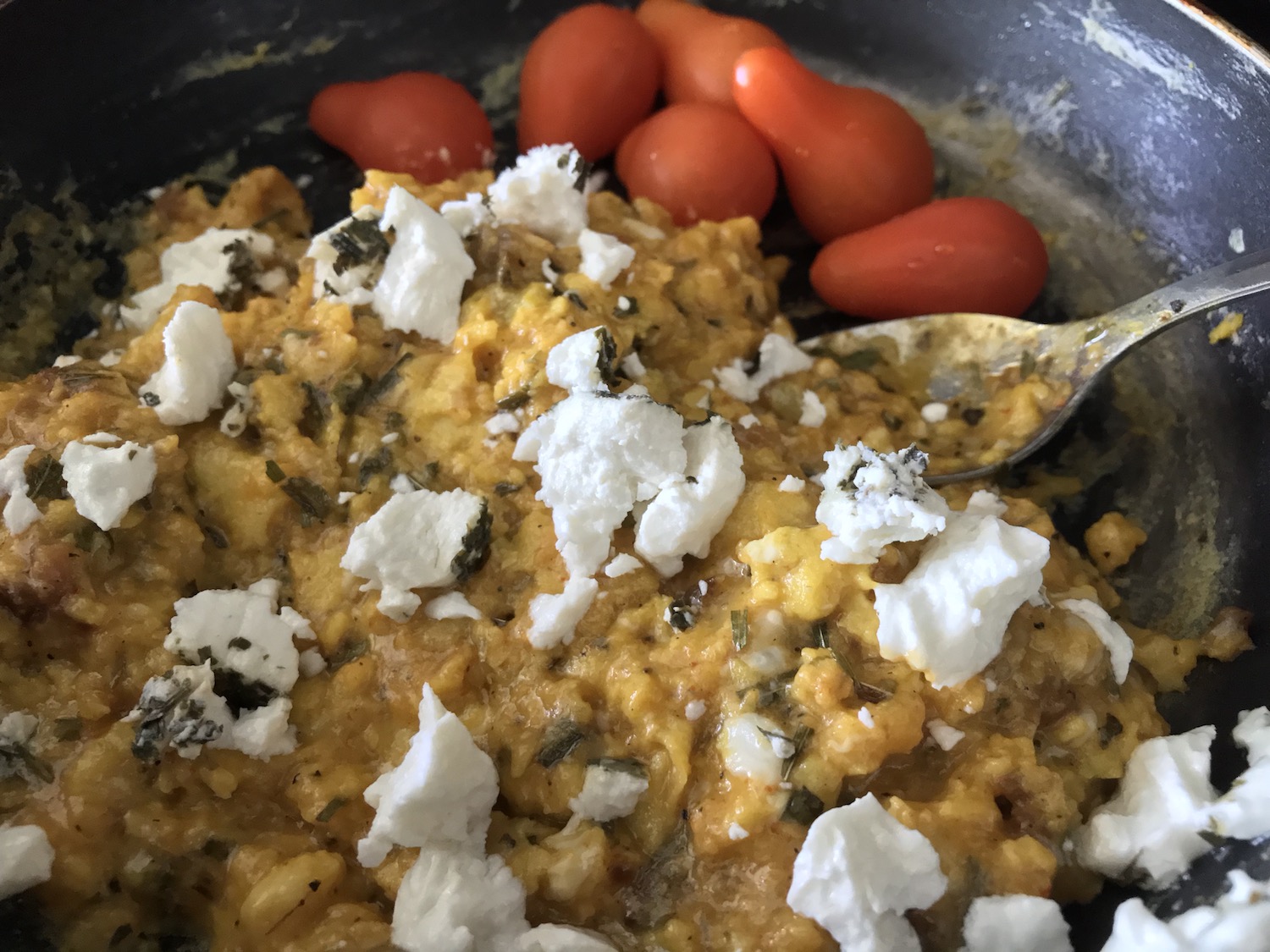 I didn't know how to make eggs for a very long time. That's mostly because I was squeamish about touching raw eggs. It might've also been related to my inability to crack an egg without making a mess or shattering the shell and making a different sort of hopeless mess (I'm still just barely adequate at cracking eggs).
Fast-forward to now, and I get three chances to practice egg-cracking every morning. That comes after dicing garlic and bacon (uncured, thick-cut). Plain eggs are boring.
Two pro-tips to making amazing scrambled eggs (picked up from Gordon Ramsay)
Take the pan off the heat every so often — this prevents the proteins from tightening too much, which would result in toughened eggs floating in a watery sludge.
Don't add salt until the end — similar to using too much heat, this also toughens the eggs.
Flavoring options I've experimented with and enjoyed (salt each to taste):
Sriracha + garlic + oregano (my current favorite)
Cumin + cayenne
Lemon ponzu + cayenne + dill
Salt + pepper + chives + a small amount of parsley
Tarragon + truffle salt (via Tim Ferriss)
My procedure this morning:
Thinly slice 2 cloves of garlic and a strip of bacon
Cook over low heat until bacon renders and garlic is brown. Medium/high heat makes it easy to oxidize the oil. The rendered bacon becomes my cooking oil — although you could spoon out and reserve some if you think you have too much.
Cool pan — I wet my sink and place the pan in for a few minutes. This prevents the eggs from cooking too quickly after cracking them into the pan.
Shave a few slices of Emmental cheese while waiting for the pan to cool.
Crack eggs (three, large, pasture-raised) into pan, stir, and drop in cheese.
Cook on-and-off low/medium heat.
Once eggs are no longer runny, add sriracha and salt.
Finish cooking over low heat, then fold in oregano.
Top with herbed goat cheese and grape tomatoes.
Indulge my inner savage and eat straight out of the pan.